Compelling case project – Phase 2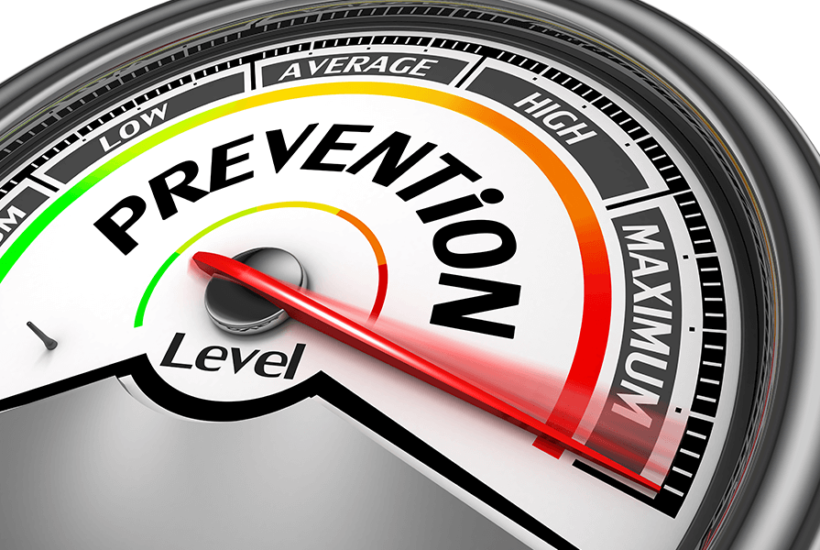 Funding
Status completed
Start Date
End Date
Despite many major chronic diseases being largely preventable through changes to health behaviours, only 1.3% of all health spending is currently directed towards prevention programs.
This project aimed to establish a compelling argument for investment in prevention and determine how best to target preventive strategies for maximum impact.
Introduction
The GoHealth model developed demonstrates underlying behaviour in the system, enabling us to offer policy-relevant recommendations and make a compelling case for action on chronic disease prevention.
About
Dynamic simulation modelling to support investment decisions across the common risk factors for lifestyle-related chronic disease
Project title
What is the issue?
Despite many major chronic diseases being largely preventable through changes to health behaviours (including poor diet, physical inactivity, tobacco use, harmful alcohol consumption and obesity), only 1.3% of all health spending is currently directed towards prevention programs.
In an effort to establish a compelling argument for investment in prevention and to determine how best to target strategies for maximum impact, the Prevention Centre previously supported the Compelling Case Project Phase 1.
How did the project address the issue?
The first phase of the Compelling Case project aimed to provide a proof-of-concept for a single systems model to link risk factors to disability-adjusted life years and health expenditure. It tested four agreed interventions.
The second phase of the project expanded the model to drive insights for policy, planning and advocacy. The aim was to inform policy makers how to invest in a targeted and coordinated way across a portfolio of risk factors to achieve the greatest impact. It also aimed to make explicit the links between population risk factors and their diseases or causes of ill-health. The questions explored included:
1. Can we capture the complexities of modifiable risks and related disease burden and costs using system dynamics?
2. If so, what could this simulation model tell us?
We gathered datasets and evidence on Australia's health burden and economic costs of preventable disease. We collaborated with experts and policy partners to develop a conceptual map that was then converted to a computer model of Australia's burden of disease – the GoHealth model.
We then ran and validated the model to produce insights that could help inform decision making and explore the underlying behaviour of these interacting risks and their linked diseases.
Relevance for policy and practice
The Compelling Case Project demonstrates that a systems approach is crucial to understanding the complex drivers of chronic disease and how best to address them. It illustrates how strategies to address one risk factor influence others, and how risk factors overlap in driving the incidence and prevalence of chronic disease.
We have built the architecture for a model that has great potential for providing a decision support tool to assist policy makers in more precisely targeting interventions against chronic disease. We have shown that systems modelling is an important tool for capturing the complexity of preventable chronic disease and quantifying the impact of interconnections between different risk factors.
The GoHealth model supports governments to think differently about prevention. It illustrates that policy makers should:
Consider the interactions of strategies, rather than the volume, and the sum benefit of strategic investment in prevention
Consider the interactions between risk factors and their joint contribution to certain diseases
Identify opportunities for intervention that address multiple interacting risk factors at once
Consider the economic impacts of chronic disease beyond the healthcare costs, such as absenteeism and lost productivity, when making decisions on resourcing the prevention of risk factors for chronic disease.
What are the next steps?
Australia now has an advanced chronic disease decision support infrastructure ready for deployment once it can be coupled with a more robust data ecosystem.
There is an urgent need for improved population-level time series data on the risk factors for chronic disease, with consistent definitions and differential demographic trends.
To achieve consistent data for all relevant exposures requires national collaboration and effort. If we are to model chronic disease and risk factors in the same way as we modelled COVID-19, we need to strengthen the modelling workforce, physical infrastructure, and legislative environment to support data collection and sharing.
We support several initiatives outlined in the National Preventive Health Strategy, such as the establishment of a national prevention monitoring and reporting framework, that will allow us to achieve better data collection and understanding of risk factors in Australia.
Mapping, quantifying, testing, and validating a system dynamics model of the complex causal interrelationships between the common risk factors for chronic disease was a hugely ambitious undertaking.
It pushed the boundaries of decision analysis using complex systems modelling and simulation. This project has thus contributed to building Australia's world-leading capacity in dynamic simulation modelling research for population health and decision making.
News and media
Other news and media
2019
Local ABC Radio, interview with Paul Crosland on the systematic review of the health burden of preventable disease in Australia, March 2019.
Publications
Other publications
2019
Freebairn L, Kreuger K, Watson C, Yang Z, Prodan A, Graham K, Draper G, McDonnell G, Nixon E, Atkinson JA. "Stopping before you start": Reducing and preventing initiation of tobacco use in the ACT. Proceedings of the International Congress on Modelling and Simulation. Modelling and Simulation Society of Australia and New Zealand, December 2019.
Presentations
2020
Davison J, Currie D, Atkinson JA, Crosland P, Page A, Heffernan M, Geoff McDonnell. Simulating the impacts of lifestyle-related risk factors on the health of Australians: Understanding the complexities of modelling disease prevention. Asia Pacific System Dynamics Society Conference. February 2020. Winning entry, poster presentation. Download poster here (PDF4.6MB).
Ananthapavan J. The economics of prevention. The Public Health Association of Australia's Preventive Health Conference 2020. Plenary address. May 2020.
2019
Crosland P. Economic cost of preventable disease Australia: systematic review of estimates and methods. Public Health Association of Australia Prevention Conference. Melbourne, 12-14 June, 2019.
People
Project team
Paul Crosland

Paul Crosland has finished working with the Prevention Centre.

The University of Sydney

Mark Heffernan

Mark Heffernan has finished working with the Prevention Centre.

Dynamic Operations

Professor Rob Carter

Professor Rob Carter has finished working with the Prevention Centre.

Deakin University
Funding
This project is funded by the NHMRC, Australian Government Department of Health, ACT Health, Cancer Council Australia, NSW Ministry of Health, Wellbeing SA, Tasmanian Department of Health, and VicHealth.