Valuing healthy liveable cities – Phase 2
Project title: Benchmarking, monitoring, modelling and valuing the healthy liveable city
Start date: January 2019
Estimated end date: December 2020
What is the issue?
Liveable neighbourhoods have the potential to enhance public health, the economy, social inclusion and environmental and social sustainability. For this reason, federal and state governments have outlined visions of cities where 20- or 30-minute neighbourhoods are the norm, which could produce significant direct and indirect health benefits.
However, plans to realise these visions are hampered by a lack of evidence on where liveable neighbourhoods are currently being achieved, and the changes required to achieve them in the future.
In this project, we will provide that evidence for policy and practice, in the form of both data and research-validated tools.
How is the project addressing the issue?
Our primary aim is to improve our understanding of the relationship between built environments, people's daily activities and their travel choices.
Building on our earlier national liveability indicator work, we will expand the coverage of our liveability indicators to include the 21 largest cities nationally – selected to align with the Federal Government's National Cities Performance Framework and equating to just under 80% of the population. The resulting evidence-based indicators will be made available through a 'virtual laboratory' for use by researchers and policy makers.
We will then use these indicators in conjunction with other data to construct complex agent-based models of individual-level walking, cycling, public transport and private vehicle daily use for the major Victorian cities. This will allow possible interventions to be tested and benefits quantified.
Finally, we will assess the economic merit of specific interventions designed to create healthy, liveable communities, including their effect on health and wellbeing outcomes and health care expenditure.
Relevance for policy and practice
Even though there has been an increase in research on the built environment and health, much of it is never translated into policy.
This study will use evidence-based indicators, large-scale individual-level activity models and an economic evaluation framework to provide researchers, policy-makers and practitioners with a 'virtual laboratory' to identify and test prevention strategies.
The indicators and model outputs will be made available through the partially Prevention Centre-funded Urban Observatory at RMIT.
What are the expected outcomes?
The expected outcomes for this project include the following three sets of deliverables:
Baseline liveability data for our 21 largest cities, available through an online portal, and including an analysis of where 20- or 30-minute neighbourhoods are being achieved
A complex systems model simulating the daily activities and travel of all residents of large Victorian cities, serving as a 'virtual laboratory' for testing interventions
An econometric health impact assessment evaluating opportunities to increase active travel, including an analysis of possible future autonomous vehicle scenarios.
This project is funded by the NHMRC, Australian Government Department of Health, ACT Health, Cancer Council Australia, NSW Ministry of Health, South Australia Department for Health and Wellbeing, Tasmanian Department of Health, and VicHealth.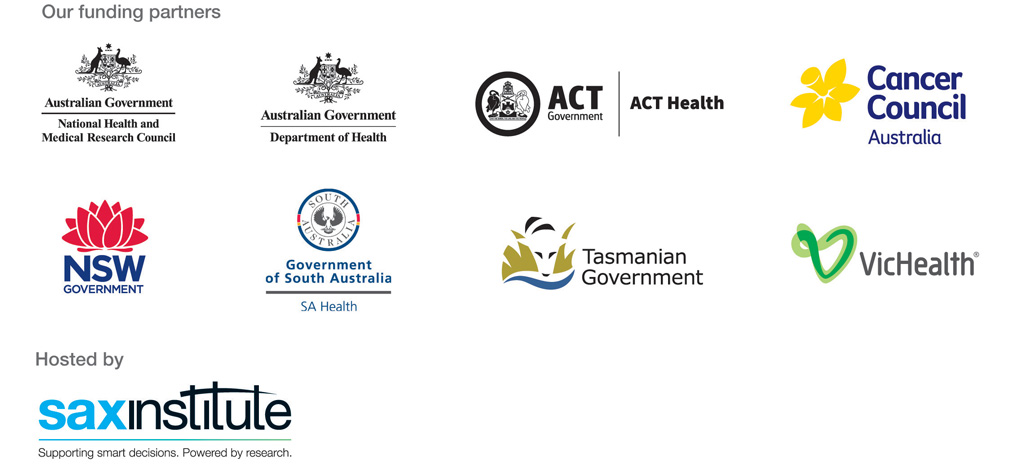 National liveability indicators for capital cities using 2016-2018 data have been calculated.
Calculation of nation liveability indicators for 21 regional cities is underway.
The Urban Observatory platform, which will house and allow dissemination of our liveability indicators, is in the development and testing phase. It is anticipated that access to the data will occur to the public in time for the development of the Victorian Municipal Public Health and Wellbeing Planning, which is required under Victorian government legislation.
Publications
2019
Zapata-Diomedi B, Boulange C, Giles-Corti B, Phelan K, Washington S, Lennert Veerman J, Dubrelle Gunn L. Physical activity-related health and economic benefits of building walkable neighbourhoods: a modelled comparison between brownfield and greenfield developments. Int J Behav Nutr Phy. 2019;16:11. doi.org/10.1186/s12966-019-0775-8
Jeffrey D, Boulange C, Giles-Corti B, Washington S, Gunn L. Using walkability measures to identify train stations with the potential to become transit oriented developments located in walkable neighbourhoods. J Transp Geogr. 2019; 76 (221-231). doi.org/10.1016/j.jtrangeo.2019.03.009
Presentations
Both A. How green are our cities? Mapping street trees using Google Street View photos.Locate 2019 conference
Boulange C. Measuring accessibility using indices. Victorian Planning Authority
Gunn L.  Presentation on the work related to the health and economic benefits of greenfield and brownfield sites. Infrastructure Victoria/Monash University co-hosted workshop on The Economics of Cities.