Spotlight on managing chronic pain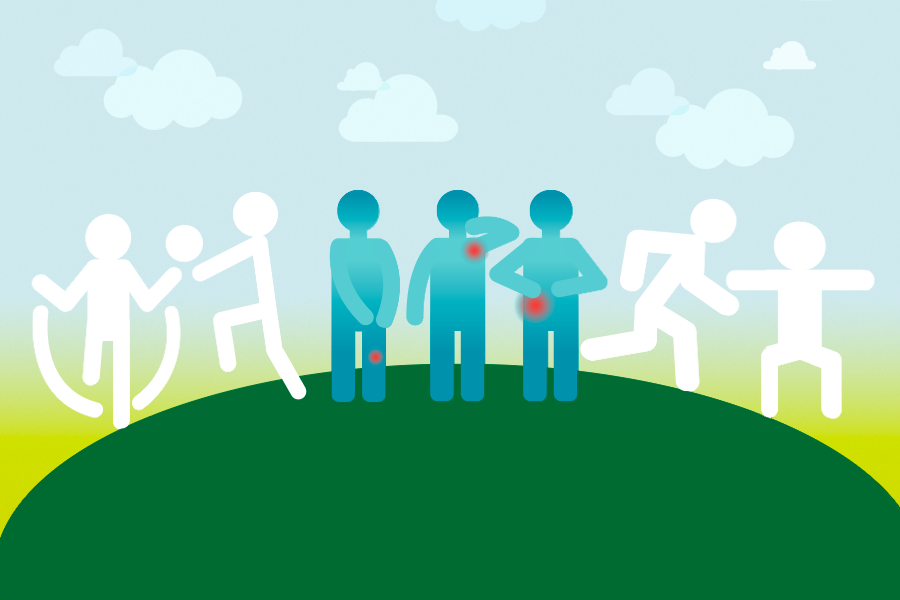 Details
DATE
TYPE Prevention Centre News
The Prevention Centre's work will help ensure that PHNs are well positioned to reduce the burden and improve quality of life and care for people living with chronic pain.
A Prevention Centre project, led by Professor Fiona Blyth AM, University of Sydney, has developed Australia's first framework to address improving the prevention and management of chronic pain in primary care, with a particular focus on the role that Primary Health Networks (PHNs) play.
With one in five people living with chronic pain in Australia this is a major and growing public health issue. At the start of the project in 2018, chronic pain was costing $139 billion through reduced quality of life and productivity losses. These costs are expected to rise to $215.6 billion by 2050.
PHNs are well placed to improve access to multidisciplinary care and to upskill health professionals in best practice pain management but few are adequately resourced to address it. Our project consulted with PHNs to better understand their needs, priorities and gaps to tackle this growing issue.
Professor Blyth said while the project identified significant gaps it also found great potential and an eager workforce keen to step up to the challenge.
"PHNs have a critically important role in delivering tailored on-the-ground services that can respond to local needs," she said. "They are incredibly enthusiastic about their communities and working with them to reduce pain burden and to stop acute pain progressing to chronic pain."
A high level of engagement from PHNs during the project has helped identify key areas to help the scale-up and sustainability of chronic pain initiatives: dedicated funding, greater opportunities for communication between PHNs to improve knowledge-sharing and reduce duplication of processes and systems; collaboration between PHNs on chronic pain initiatives; external partnerships with local health and hospital networks, state and territory government agencies, and non-government organisations to share resources, expertise and governance.
The Prevention Centre plans to build on our work and engagement with PHNs through three linked initiatives:
Collaborating with Painaustralia to develop a resource for PHNs for commissioning community-based pain management programs
Evaluating the Project ECHO Persistent Pain program in the Western Victoria PHN
Developing a national digital pain management training program for health professionals as part of a consortium in a project funded by the Australian Government Department of Health project (Health Professional Pain Management Education and Training Project)
National Strategy
The Prevention Centre's work on chronic pain will help ensure that PHNs are well positioned to implement the recent release of the Australian Government's National Strategic Action Plan for Pain Management, developed by Painaustralia who were a key partner in our project. The Plan recommends eight goals for reducing the burden of disease and improve the quality of life and care for people living with chronic pain. It outlines the importance of educating Australians on understanding and managing pain, as well as providing a framework for health practitioners on how to deliver the best treatment and care to patients.
The Plan also acknowledges that smoking, physical inactivity, genetics and increased age are all factors that can increase the likelihood of developing chronic pain. Read more about the Action Plan here.
Global Approach
With chronic pain affecting more than 30% of people worldwide, the Lancet has also turned its attention to this important issue. The latest Lancet Series synthesises recent findings across specialities outlining the three main categories of chronic pain and assessing treatments. Read more on "Chronic pain: An update on burden, best practices and new advances".