ACT works across government to tackle obesity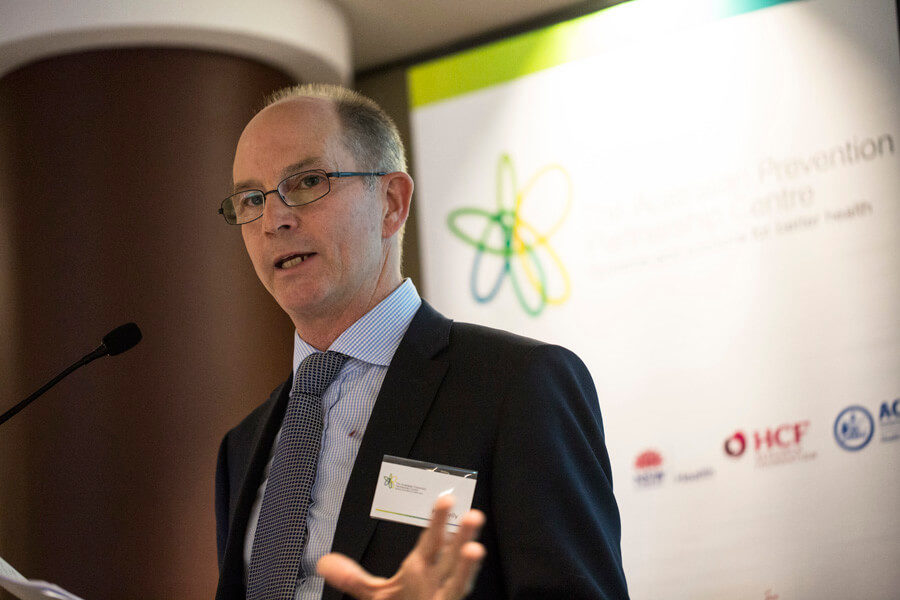 Details
DATE
TYPE Prevention Centre News
The ACT's Healthy Weight Initiative is an example of using a systems approach to address a "wicked problem", ACT Chief Health Officer Dr Paul Kelly told the World Congress on Public Health.
In a World Leadership Dialogue featuring Prevention Centre partners and investigators, Dr Kelly and other speakers described case studies of systems approaches at national, state and community levels.
Launched in 2013, the Healthy Weight Initiative (HWI) takes a systems approach with a population focus. It works in schools, workplaces and in the wider community to help make "the healthy choice the easier choice".
Dr Kelly said the HWI worked across government and combined with new and existing programs.
For example, it worked to increase active transport, including the use of public transport.
"An existing school-based program co-sponsored by the Education and Health departments was expanded to promote active travel to and from school," Dr Kelly said. "Finally, a new program to facilitate safe travel to school was started … based on a key evaluation finding that safety concerns were the main barrier to parental consent."
Dr Kelly said this illustrated a key concept in the HWI work – that of co-production for co-benefit.
Where the benefits of co-production had been well articulated, "with agreed positions among like-minded individuals with influence", things had really worked well, he said.
"Where these conditions have not been met, programs have in general not produced the desired effect, scale or persistence."
Dr Kelly said that after four years, the Initiative had found:
Consistent leadership within government and in the messaging to the community has been crucial
They had built a strong "coalition of the willing" and this had helped to sustain and expand the efforts
The scale of interventions is impressive, particularly in children in elementary-level schools (5-12 years). The food environment for adults has been the most challenging area for meaningful reform
There is still a strong commitment to prevention and a clear recognition that obesity is a problem.
Other speakers at the World Leadership Dialogue included Professor Sharon Friel, from the Australian National University, who described her Prevention Centre project examining what is needed to create a healthy and equitable food system in Australia.
Dr Therese Riley, from the Sax Institute, outlined the systems approaches and tools used in the Prevention Tracker project, which is working with four communities to describe, guide and monitor systems change efforts in local communities.