Writing for Search Engine Optimisation (SEO)
An explanation in plain English of what SEO is, how it works and simple ways to implement it on your web pages.
What is SEO?
Search engines such as Google, Bing, DuckDuckGo and Yahoo! are essential tools for navigating the internet. Search engine results are the most effective way to reach people. The higher your website pages appear in search engine results pages, the more visitors will click them.
You can pay for the "sponsored" ad positions on search results pages, but the normal results (known as "organic" search results) cost nothing.
You can't control your position in the organic results of search engines, but you can try to influence it by optimising your own content. This is known as search engine optimisation (SEO).
It is a highly complex subject, involving a mix of technical and communication skills. However, its core principles are easy to understand, and while some of the wider technical aspects are handled by your website administrators, you should be able to handle many of the page-by-page requirements.
How do search engines work?
Search bots constantly crawl the internet, examining hundreds of aspects to the pages of your website, including its copy, page structure, repetition of key words and phrases, image data and many more.
Note: They will only revisit your site periodically. Changes that you implement could take a month to be reflected in results, and the roll-on effects of your changes can take 3 months to become apparent.
Complex rules are then applied to the data the bots collate, to decide which pages to show in search results, depending on what the user searched for.
These "Ranking Algorithms" are closely guarded trade secrets because everyone wants to exploit them to rank higher. Large and small changes are made on a continual basis.
Rather than trying to keep up with or second-guess what the algorithms are doing, just focus on core principles.
Some basic principles of writing for SEO
To better understand this, let's quickly remind ourselves of something extremely familiar: the way that Google Search works. We focus on Google here because it has been the most popular engine for a long time, and other engines tend to follow the same approach.
The Google Search user journey
People start by typing what they are looking for.
As soon as the user types, Google offers suggestions for autocompletion. These suggestions are based upon many factors, including the profile Google has built up of you, and what everyone in your country and the world has searched for recently. The more words typed, the more specific the suggestions become. These suggestions can be useful for optimising wording your own page, because they reflect which terms people are searching for.
After clicking search, the user reaches the results page.
The page layout varies according to what was searched for. Google's AI interprets the phrasing and content of every search query, and based on its experience of how humans search, provides the most likely features it thinks the user may want. The results for "what is prevention" don't bother to include sponsored ads but do include offer a dictionary definition, translations, images, Wikipedia entry and related searches.
It's harder to appear in those feature boxes and may require changes to your website coding. You can read more about "structured data markup" on Google's SEO support pages, but our focus here is on traditional search results.
Let's take a closer look at what an individual search result is made up of.
Site Name
The Site Name comprises your logo, name and the URL of your page. (The name is a recent addition; previously only the URL was shown.)
Title Tag
The Title Tag will most likely be a repetition of the actual title of your page, however you can amend it to be different – and often should. We'll discuss this in a moment.
Description Tag
The Description Tag is taken from a dedicated metadata field on your site. You are probably able to control this field, even though you might not be aware it exists!
Even so, Google might construct its own description. This can happen if your description is of poor quality by Google's standards, or when there are other sentences that exist on your page which are more relevant to what the user searched for. This is fine, as it is probably in your benefit.
If yours is empty, Google will likely use the opening sentence of your page copy instead. This is not good, as it might not effectively summarise your article.
So where is this mystery metadata field? It's important that you know. It is sometimes called Extract, Excerpt, Abstract, or Meta Description. Or, if your site uses an SEO plugin (such as Yoast, RankMath etc), you will be able to control it using that plugin.
Title Tag and Description Tag drive traffic to your site
You might expect that the last step of the Google user journey is the user's click on a search result to visit the site, but that might not be the end.
If users don't get what they want or expected from the webpage, they will hit the back button and try another search result.
Google sees this, and therefore considers that webpage slightly less suitable for that search phrase in future.
Conversely, if the user does not go back, Google tracks whether they spend a long time on that page, and visit more pages on your site, and improves your rankings accordingly.
Therefore, the Title Tag and Description Tag are where you need to focus your marketing brain. These are essentially advertisements for your pages. This tiny amount of text needs to convince the user that they want to visit the page. It must set the expectation of what they will receive if they click the link, and your page must deliver on expectation. Furthermore, it needs to include your keywords.
Keywords
In the SEO industry, the term "keywords" means both the key words and the key phrases your article discusses.
What questions does your article answer? What phrases might people search for that would lead them to read your article?
Including these in the most important places of your article helps you rank higher for those keywords. It helps search engines – and users – feel confident about the context of your article.
Niche topics and longer phrases are often better. Half of all searches are longer than four words.
However, if your article satisfies the more generic questions the public may have, don't shy away from including shorter, broader keywords.
Most people search for complete terms, often phrased as questions. For example, "what's the weather like in Sydney", instead of "weather Sydney".
Researching keywords
It's important to try to pick suitable keywords. Often you will innately know what your article is about and what aspects are likely to be of most interest. But there are ways of researching what other people want to know.
Applying keywords to your writing
As mentioned, it is important that your Title Tag and Description Tag include your chosen keywords, because these are seen in search results.
If the title or description is too long for the available space in the search result, they will be truncated with an ellipsis. It is better to keep them short. The recommended lengths below are based upon the technical limitations of search engines, as well as research by SEO companies as to which lengths received the most clicks.
This is what appears as the title of search results (also in your browser window tab, and the thumbnail previews on links on social media sites).
Most websites automatically generate it based upon your Page Title, but ideally it should be no longer than 60 characters.
30 characters is too short.
Research suggests you will rank higher if you place your keywords at the very beginning.
Only use acronyms if you are certain your wider audiences understand them.
This is what appears as the description of search results (and also in the thumbnail previews on links on social media sites).
Maximum 150 characters including spaces.
Ideally 125-135 characters including spaces.
Tell them what to expect – satisfy user intent in a quick, intuitive way so they don't hit the back button.
Don't use the same Meta Description on more than one page of your site, or search engines may penalise you. This can easily happen if you create a new page by duplicating an existing page.
Other places to incorporate your chosen keywords are within:
the Page Title (aka Heading 1),

the first 100 words of the body copy,

the rest of the body copy – but only where relevant,

some of the subheadings (aka Heading 2, Heading 3 etc),

any additional metadata fields available to you; academic publications usually offer several.
Important note: Don't deliberately overuse keywords – "keyword stuffing" – as you may be penalised. A general rule of thumb is 1% to 2% density… but don't get too hung up on this! A better approach is that you review your copy to see if there are natural places where they could be added, but not so often that your copy sounds unnatural.
If you want to check the density of your keywords, use a tool such as seoreviewtools.com/keyword-density-checker
Synonyms
As well as your keywords, also include synonyms and related terms in your copy. Especially with words or phrases that have more than one definition or application, for example: prevention, systems thinking, WHO.
This helps search engines understand context and meaning, as well as capturing potential other keywords that users might be searching for.
Important exception: in scholarly articles, the reverse is true – stick to your chosen keywords. This is because the algorithms in engines like Google Scholar or BASE are trained differently.
A way of doing this, which helps both search engines and your users, is to explain terms early on. For example: "Prevention – also called preventive health – is any action taken to keep people healthy and well, and prevent or avoid risk of poor health, illness, injury and early death".
Another approach is to dedicate a whole paragraph to defining a term, including a heading. For example:
What is chronic disease?
Chronic diseases, also called non-communicable diseases or chronic conditions, are a diverse group of diseases and conditions that tend to be long lasting and persistent in their symptoms or development. Examples of chronic diseases include: cancer, respiratory disease, heart disease, arthritis and diabetes.
You may feel this approach is too "dumbed-down" for your key audience, but by clearly signposting what is to come with a heading, those readers who already know the information will simply skip the paragraph. Meanwhile, your helpful definition has the potential to reach those outside of your key audiences, which makes search engines consider you more authoritative.
It's always worth considering, who else might benefit from reading at least some of your copy? Do they need a little more context, explanation or definitions of terms?
Backlinks
Promote your page by encouraging other sites to link to it – especially authoritative sites.
If another website links to your page, this link is called a backlink. They are a very important aspect to SEO, but by nature are hard for you to control.
Search engines want to satisfy their customers by delivering authoritative results, so their algorithms constantly judge whether your page and your website are authoritative sources.
Some of the factors involved are the number of people visiting your page and the time they spent there, but one of the most important ones is how many other websites link to your page – especially authoritative websites.
If search engines consider your pages to be useful and authoritative, they will rank not only your page but also your whole website higher.
It's even better if you can dictate the text of the backlink, to include your keywords.
For example, "Research by the Prevention Centre into communication about tobacco product regulation is ongoing" is better than "Research by the Prevention Centre into communication about tobacco product regulation is ongoing".
Structuring your content
Here are tips for structuring your page in ways that are considered best practice. Many of these are related to Accessibility (making content that can be read by screen readers, for the visually impaired) but also improve your SEO.
Page length
The overall length of your article should be as long as it needs to be! However, there are some tips based upon research by SEO companies.
Pages that cover topics in depth tend to perform better.
Research suggests the average length of pages appearing on page 1 of Google results is about 1400 words.
Consider dividing excessively long pages into separate pages.
Excessively short pages may be ignored or, if you have too many of them, count against you.
Headings
Add subheadings throughout your article whenever the subject changes.
They should clearly describe the topic about to be discussed.
Think of them as forming a table of contents at the start of your page.
They can be phrased as a question that the section will answer.
Don't add too many though, and don't make them excessively long.
Apply styles to headings. These usually appear in your interface as "Heading 2, Heading 3" etc or "H2, H3" etc.
You should create "cascading" headings, i.e. heading / subheading / sub-subheading etc, to create a hierarchical structure.
Never apply the Heading 1 (H1) style. This is exclusively used by the Page Title.
Always commence with Heading 2 (H2), and if you need subsections use H3, and so on with H4 etc if needed.
Never start at H3 or lower, and never skip a level (e.g. starting with H2 but then skipping to H4). If you are tempted to use a lower-level heading because you don't like how big your font size looks – too bad. The hierarchy is more important to search engines and the visually impaired.
Never create a heading by using bold text or applying a larger font size manually.
Conversely, never use Heading styles to simply emphasise text; use bold.
Images
Images: always include Alt Text (unless the image is purely decorative).
It's critical to repeat any readable text that is present in images.
Succinctly describe the purpose of the image, rather than what is in it. For example, "A couple enjoying exercising in the park together", not "In Central Park, a Caucasian male and Asian female in their thirties wearing brightly coloured sports gear are laughing while jogging over a bridge".
Include your keywords if appropriate.
Other, less influential aspects to images include its file name, caption, title and description.
Large file sizes will slow down your page loading speed, which search engines may penalise you for.
Before uploading images,
Reduce their height/width to the size required by your website. You may need to ask your website administrators for target dimensions.
Reduce their quality, without compromising it too much. This is usually achieved by reducing the JPEG quality. You can also compress them using TinyPNG.
Lists
If you are listing something, apply list formatting to it (i.e. bulleted/numbered).
Links
Include a few links to other pages of your own site, where appropriate, but not in excess. The more time visitors spend on your site, the higher search engines may rank you, so try to lead them on to other pages at key moments.
The hyperlinked text should be meaningful on its own.
Also link to other websites – especially reputable ones.
Further reading
More from the CERI User Guide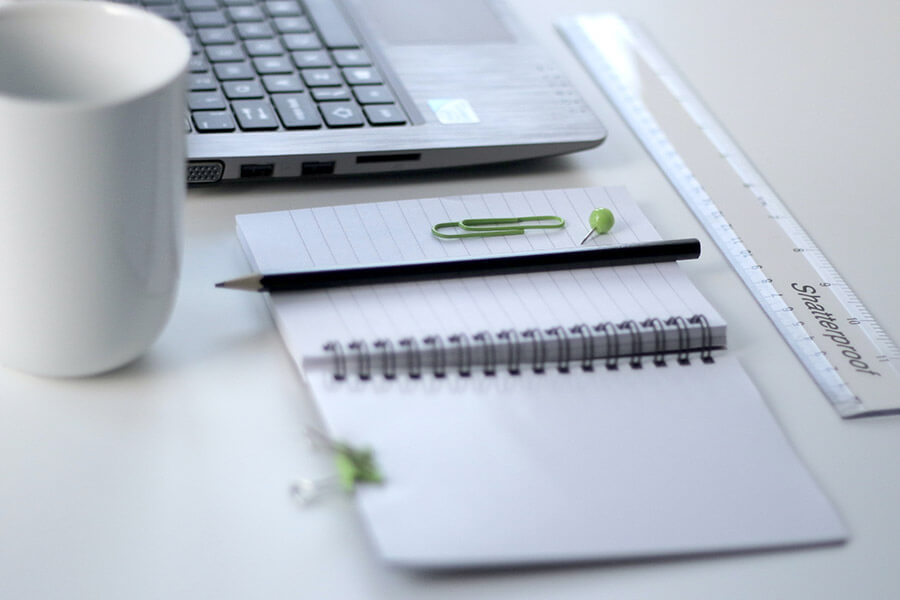 About CERI
The Collaboration for Enhanced Research Impact (CERI) is a joint initiative between the Prevention Centre and several NHMRC Centres of Research Excellence, established in June 2020 to enhance the profile and impact of chronic disease prevention in Australia. We are working together to find alignment in the policy and practice implications of our work and to develop shared communications across our various projects and participating centres.