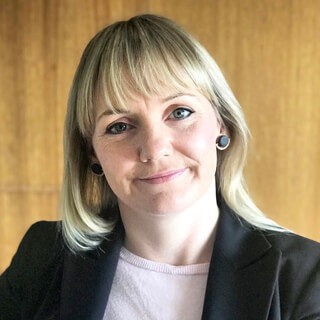 Contact
Ms Morgan is a PhD candidate at the University of Tasmania, supported by The Australian Prevention Partnership Centre and the Tasmanian Department of Health. Her research is exploring a systems approach for enabling community driven change to improve health and wellbeing.
Ms Morgan is Healthy Communities Officer, Public Health Services, Tasmanian Department of Health. Within this role, she has focused on building systems thinking capacity to support individuals and collaborations to more effectively engage with the complex interplay of factors that affect health and wellbeing in their unique context. She was the lead content developer of the Systems Thinking in Public Health unit at the University of Tasmania and co-developer of the Systems Change Framework.
Since 2006, Ms Morgan has worked in a variety of public health roles concerned with health risk factors, population groups and settings in the Tasmanian State Government. She completed a Master of Public Health at Curtin University in 2012, during which she explored place-based approaches to improving health and reducing health inequities.
Michelle Morgan's projects
Michelle Morgan's news and media