Professor Lucie Rychetnik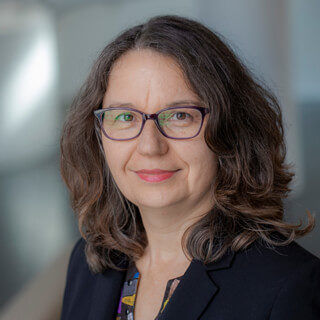 Contact
Professor Lucie Rychetnik is Co-Director of The Australian Prevention Partnership Centre, Professor with the School of Public Health at the University of Sydney.
She has over 30 years of experience in translating research and mobilising knowledge for public health policy and practice; conducting empirical research in population health, disease prevention and clinical settings; and leading methodological work on evidence synthesis and appraisal for public health decisions. Lucie has also worked in health promotion, community nutrition, migrant health and clinical dietetics.
Her other areas of interest include the synergies between chronic disease prevention, sustainable development and the health impacts of climate change. From 2016-18 she was based in Geneva, Switzerland during which time she completed further studies in climate change management (via the University of Edinburgh) and contributed to the work of the Global Climate and Health Alliance. She also recently completed three years as Board Director with the Australian Climate and Health Alliance.