Scaling up public health interventions
Project title: Scaling up public health interventions
Start date: July 2018
Estimated end date: December 2021
What is the issue?
Even where there is evidence that a prevention program is effective, not every intervention can or should be scaled up. Scaling up requires considerable financial and human resources, so it is important that decision makers choose interventions that are likely to succeed and be sustainable at scale.
There has been little Australian research into which factors should be taken into consideration when deciding whether to scale up an intervention. As a consequence, decisions about which programs to scale up may be influenced by political, strategic and infrastructure requirements, rather than by evidence of their scalability.
There are several scaling up frameworks and guides in Australia. All of these require an initial assessment of the scalability of the intervention. This PhD project aims to assist policy makers, program managers and other decision makers to make more robust decisions when considering which programs and interventions to scale up.
How is the project addressing the issue?
This project builds on previous understanding of the different pathways to scaling up. We will investigate how scaling up is being implemented in Australia and highlight the facilitators and barriers that decision makers encounter when scaling up.
We will develop and test a tool for policy makers to help them assess the scalability of public health interventions. This will support policy makers and practitioners consider all the different factors that may influence decisions on whether to scale up an intervention, such as financial sustainability, workforce issues and how to maintain fidelity.
Relevance for practice
It is hoped this work will provide policy makers with robust evidence of potential success factors that can be taken into account in future scaling up decisions.
Policy makers will be provided with resources and clarity around how to plan for scaling up, and evidence to inform better decisions on which interventions are suitable for scaling up.
What are the expected outcomes?
This project comprises five studies:
An analysis to quantify dissemination and implementation studies in Australia.
Development of a user-friendly and practical tool to help policy makers and practitioners assess the scalability of an intervention, based on implementation science principles.
A study to assess the feasibility and utility of the newly developed scalability assessment tool.
A literature review to understand how researchers define and use the term 'scalability'.
A study of the perspectives and experiences of policy makers and practitioners on the barriers, facilitators and influencers in decision making for scaling up population health interventions.
This project is funded by the NHMRC, Australian Government Department of Health, ACT Health, Cancer Council Australia, NSW Ministry of Health, South Australia Department for Health and Wellbeing, Tasmanian Department of Health, and VicHealth.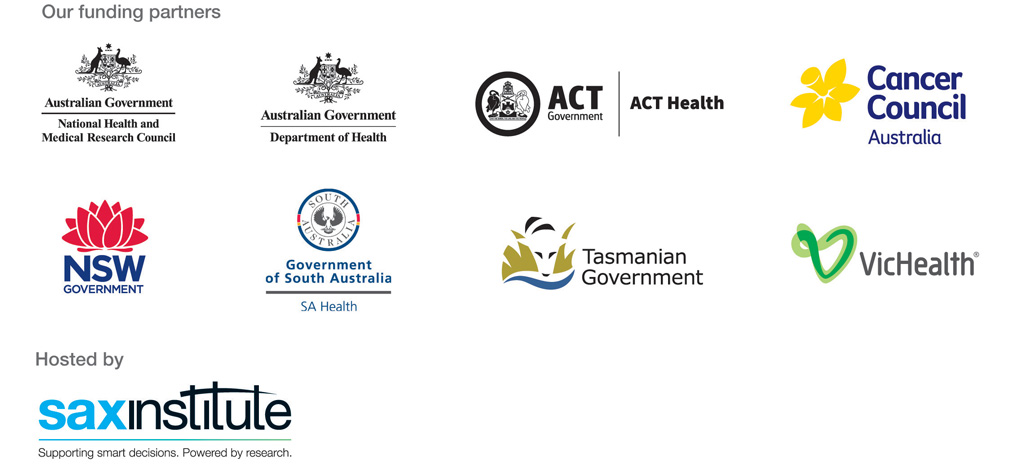 Guides
The Intervention Scalability Assessment Tool (ISAT) was developed to help practitioners, policymakers, program managers and researchers determine the scalability of a discrete health program or intervention. Information on how to complete an assessment can be found in the guide below. A scoring sheet in Excel is also available to help score readiness questions within the guide.
Publications
2020