How to fund prevention delivery
Project title: Resources and funding models for successful implementation and scale-up of preventive programs
Start date: July 2019
Estimated end date: July 2021
What is the issue?
When the same program is delivered in different places, its effectiveness usually varies. One reason for this is the nature and amount of local community resources that are harnessed when new programs are introduced.
By resources, we mean the things that individuals and communities can draw on to improve their quality of life. These can include traditional economic resources, such as capital, infrastructure and materials, and also 'non-material' resources such as community narratives, culture, and self and collective efficacy.
Building on our earlier work with NSW Health and a project in Tasmania, this project aims to understand more about the dynamics of resources and funding models in communities so that we can (1) help predict how to adjust prevention funding formulas to local contexts; and (2) appreciate why some ways of funding preventive programs may be counter-productive.
How is the project addressing the issue?
We are identifying, quantifying and valuing the local resources that are mobilised when an intervention is introduced in a local community, and trying to understand how local funding mechanisms can best be tailored to support those resources that will make implementation more successful.
We are researching what happens when a program is implemented, and combining this with economic valuation methods to see if it is possible to put a value on the efforts and processes that go on behind the scenes during implementation.
Relevance for policy and practice
We will ultimately help our policy partners to better predict what types of outcomes to expect, according to local capacity. It will lead to better expectations of 'true' local costs when external programs are introduced, and new ways for funding prevention that take into account differing contexts.
What are the expected outcomes?
This project will provide a method to assess local 'receptor capacity' for when programs are being scaled up across a state. It will also develop an early form system dynamic model (decision tool) to show the different consequences of different types of resource investments.
Ultimately, we will offer a new concept of resources that goes beyond current understandings about paid staff, materials, training and venue costs. This will help us suggest how we might quantify and put an economic value on currently 'hidden' resources in communities.
This project is funded by the NHMRC, Australian Government Department of Health, ACT Health, Cancer Council Australia, NSW Ministry of Health, South Australian Department for Health and Wellbeing, Tasmanian Department of Health, and VicHealth.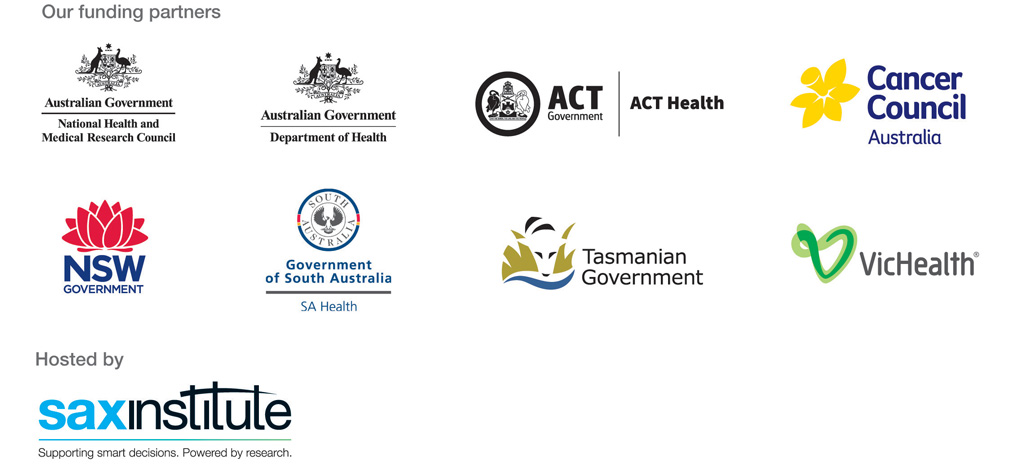 Publications
Kavanagh S, Shiell A, Hawe P, Garvey K. Resources, relationships, and systems thinking should inform the way community health promotion is funded. Critical Public Health. 2020 Aug 27. doi: 10.1080/09581596.2020.1813255
Loblay V, Conte KP, Grøn S, Green A, Innes-Hughes C, Persson L, Williams M, and Hawe P.  'Old' tools in a new era: Unpacking the roles of promotional and informational resources in scaled-up preventive interventions. Critical Public Health. 2020. 1-12. doi: 10.1080/09581596.2020.1849563
Presentations
Lobley V. New roles for old tools: program resource tools as objects of value in the practice of health promotion. The Australian Anthropological Society Annual Conference, Canberra, 3 December 2019
Lobley V. Panellist, What do they value? Anthropological perspectives on health-related professions.The Australian Anthropological Society Annual Conference, Canberra, 3 December 2019