Supermarkets urged to end heavy promotion of unhealthy foods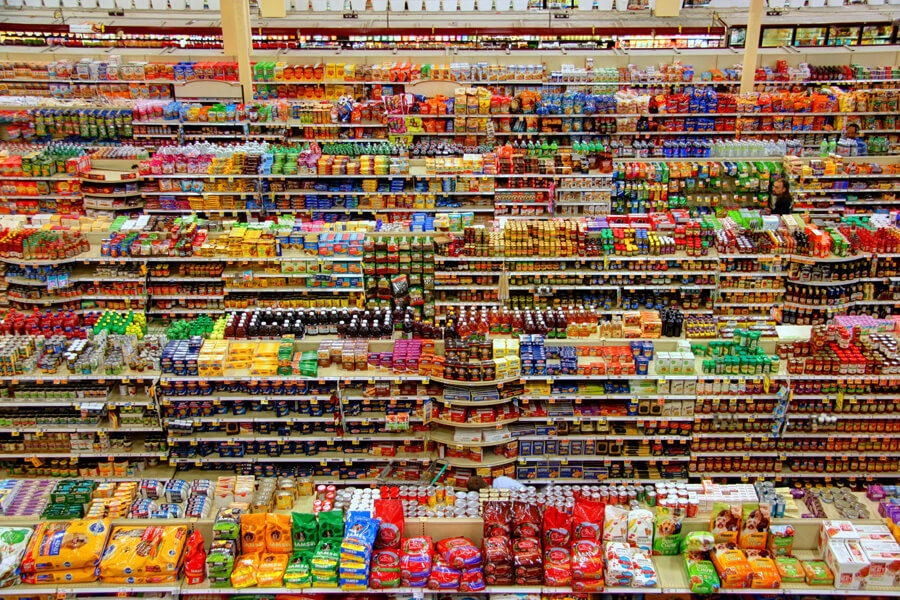 Details
DATE
TYPE Prevention Centre News
A new report from the Prevention Centre finds that the promotion of junk food by supermarkets is encouraging poor dietary choices.
The report – Inside our supermarkets: Assessment of the healthiness of Australian supermarkets – is from the Prevention Centre's project, Supporting priority actions in the food and nutrition system, led by Associate Professor Gary Sacks.
The heavy promotion of junk foods by Australia's biggest supermarket chains is encouraging poor dietary habits, particularly among shoppers living in areas of socioeconomic disadvantage, a new study has found.
Lead researcher Associate Professor Gary Sacks said the survey, funded by The Australian Prevention Partnership Centre, found that it was almost impossible to pay for groceries without being exposed to unhealthy food and drinks, and 80% of end-of-aisle displays for food and drinks contained unhealthy items.
"The recent rush on products during the COVID-19 pandemic highlighted the central role of supermarkets as the main source of food for most Australian households," Associate Professor Gary Sacks said.
"We also know that up to 35% of what Australians eat is considered unhealthy. If we are to improve Australian diets, we need supermarkets to play a greater role in encouraging people to select healthy options."
The report identified that supermarkets can help Australians move towards healthy and nutritious diets by:
Providing healthier checkouts that do not display chocolate and soft drinks
Replacing unhealthy items with healthy food and drinks at end-of-aisle displays
Allocating less shelf-space to unhealthy items
Offering fewer discounts on unhealthy food and drinks.
Aldi stores were less likely to promote unhealthy foods at end-of-aisle displays and checkouts compared to the other major chains, but there was little difference between Coles and Woolworths on key indicators of in-store healthiness.
"A major concern was that, on some measures, supermarkets in more socioeconomically disadvantaged areas were less healthy than those located in less disadvantaged areas.
"People living with socioeconomic disadvantage have higher rates of diet-related diseases, are less likely to eat healthy, nutritious food, and are more likely to over-consume unhealthy food.
"The extent to which unhealthy food is pushed at us shouldn't depend on the suburb in which we live," Associate Professor Sacks said.
"We need Australian supermarkets to set higher standards relating to food promotion.
If supermarkets and the processed food industry don't take action to improve their practices, then government should be ready to step in to ensure the supermarket environment encourages more healthy choices," Associate Professor Sacks said.
Key findings
Unhealthy food was present at 90% of all staff-assisted checkouts
'Chocolate and confectionery' and unhealthy drinks were the two most common types of food displayed at checkouts
Food on special at checkouts was 7.5 times more likely to be unhealthy than healthy
Of all end-of–aisles that displayed food and drinks, 80% had at least one type of unhealthy item. The top two types of food displayed were 'chocolate and confectionery' and chips
The proportion of shelf space allocated to selected unhealthy food and beverages (compared with fruit and vegetables) in the most disadvantaged areas was nearly 10% higher than in the least disadvantaged areas.