Building the case for prevention. What can political science add?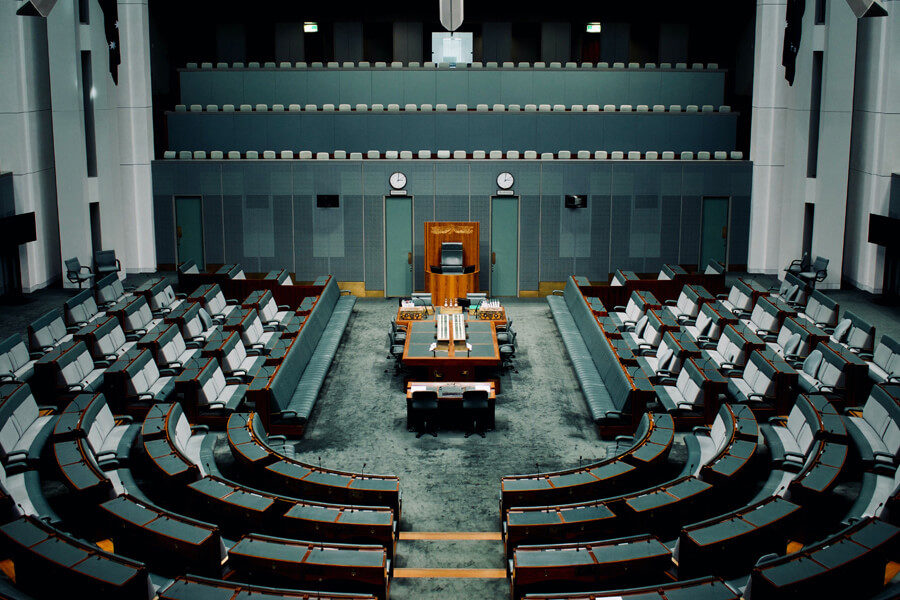 Details
DATE
TYPE Prevention Centre News
Public opinion and attitude research can help us understand and measure what the public think and value in relation to preventive health policies, and what they believe governments should do. Elly Howse explores how this research might be useful for public health, especially in chronic disease prevention.
My research with The Australian Prevention Partnership Centre focuses on public opinion and attitudinal research, specifically in relation to the prevention of chronic disease. This research aims to understand and measure what the public think and value in relation to preventive health policies and programs, and what they believe governments should do. But how might this research be useful or helpful for public health?
Understanding what makes people tick is a core component of politics in our current media environment, where we are readily consuming the latest poll and sharing our views on an increasing array of social media platforms.
The views and attitudes of the voting public can be a powerful tool for governments when setting policy priorities. In a representative democracy, we expect that governments and parliamentarians will listen and respond to our needs and wants. But sometimes evidence isn't enough; instead, we need to convince decision-makers that policies are electorally popular or that the policy taps into a widely-held value or sentiment. I have seen this first-hand when working alongside state and federal ministers.
Australia has some important case studies in health policy where we can see the importance of understanding public opinion and attitudes.
The clear support for Medicare over the last thirty years in Australia is perhaps one reason why, prior to the 2019 federal election, the policies of both of the major parties focused on 'strengthening Medicare'. In politically-contested policy areas such as abortion law, public opinion surveys on abortion have helped community advocates and members of parliament push for legal reform.
These examples suggest there is a relationship between public opinion and policies. Public support is a crucial element of agenda-setting by governments and political representatives.
The reverse can also apply. Sometimes the main way to increase public support is through policy implementation.
Smoke-free legislation and plain-packaging of tobacco products have lowered smoking rates while increasing the acceptability of such measures. Vaccination policy and implementation in Australia is the envy of the world, with high vaccination rates and overwhelmingly support of policy measures by governments to promote vaccination uptake.
Road safety laws, while not popular when first introduced, are now strongly supported by the Australian public, with this attitudinal shift helping to save lives and reduce harm on our roads.
However, in Australia we have limited evidence that can help us to understand what the public thinks about the prevention of chronic disease. What policy actions or measures are most or least supported, among whom, and why?
I've found that the evidence base in the published literature is scarce, with studies looking at, predominantly, tobacco, alcohol, obesity and food (including sugary drink tax and policies). The largest gap is in the area of physical activity, with some research about attitudes towards active transport measures such as cycleways.
Much of the available research uses quantitative methodologies such as surveys, using representative panel samples or non-representative samples of certain groups, while a much smaller number use qualitative methods such as focus groups. As a result, generating conclusions for the broader Australian community is limited.
In 2016, the Prevention Centre funded research led by Dr Anne Grunseit at the University of Sydney to provide evidence in this area. The AUStralian Perceptions Of Prevention Survey ('AUSPOPS') measures the attitudes and perceptions of the Australian public regarding the prevention of chronic disease.
Results from the 2016 study found that a large majority of participants believe in a shared responsibility for health, with governments having an important role to play.
This work informs my own PhD research and interests me greatly. Will these results, over time, converge or diverge, and will certain demographic groups demonstrate different levels of support for particular policy measures? This evidence is needed to better inform the targeting and framing of messages about prevention to different groups.
For example, my research focuses specifically on young adults. Young adults are heavily marketed to in terms of lifestyle choices, Instagram 'influencers' and new food and alcohol products, but are often excluded from prevention policies and strategies that focus on protecting children.
What do young adults think should be done by governments in terms of supporting them to lead healthier lives? And how can we effectively frame the benefits of prevention to this group?
As someone with a background in politics and public policy, I'm excited by the opportunities presented for prevention research from other disciplines. AUSPOPS represents an important part of the empirical evidence that the Prevention Centre is generating to build a compelling case for chronic disease prevention in Australia.